This Week In Movies:
The Naked Gun
(classic spoof movie),
Primer
(while I admire the attempt at a complex story with a minimal budget, the acting and confusing dialogue put me off at times), and
Drag Me To Hell
(can't believe it took me this long to see this, as it was very enjoyable, even if it was silly at times).
At time of writing I'm in LONDON BABY (to quote Joey from Friends) for the weekend. The purpose of my trip is to to see The Melvins play two shows, with
a different set for each gig
. Hopefully this trip to London is more successful and hassle free than last year (which I won't go into, incase I jinx myself). Hence why there's no film article this week. For those who secretly follow this blog, other than myself.
So if I was to mention something film related (other than the opening paragraph), I say go and watch
Star Trek Into Darkness
in the cinema whenever you can. In terms of cinema blockbusters, not only is it a great sci-fi action flick, even if you're not a Trekkie, but it pisses all over the very disappointing
Iron Man 3
.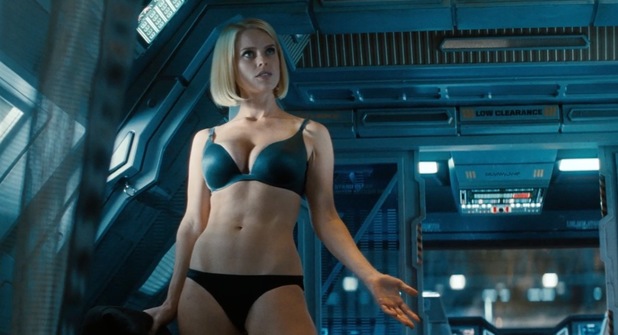 Hey, may as well throw in an image from the movie.....what?
And on a final note.....
This is one of the albums that The Melvins will be playing in its entirety during the weekend; Stoner Witch.